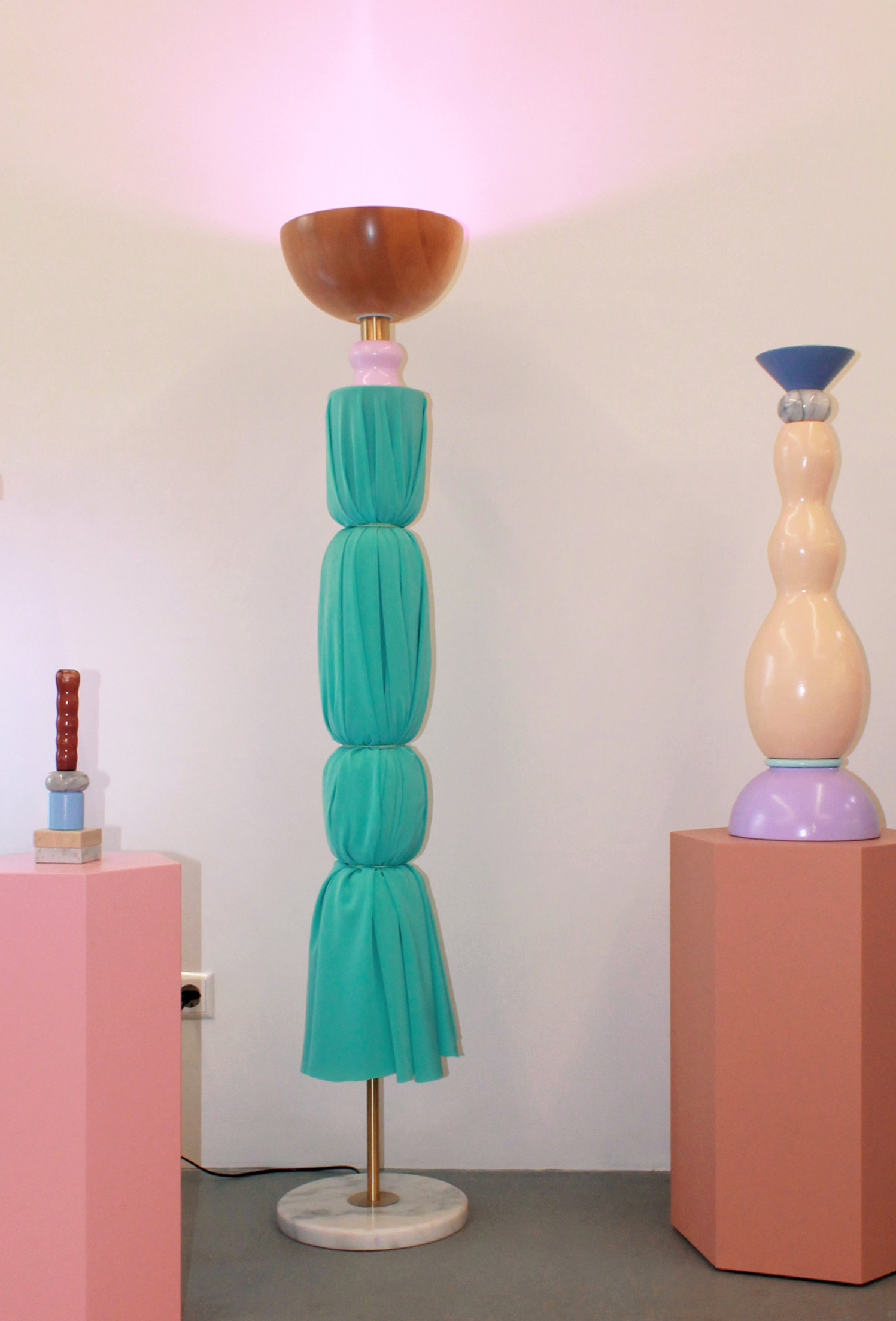 A/W_2021.1 Light Totem
A/W_2021.1 Light Totem was made by Laura Schurink during the Autumn and Winter of 2021/ 22 using second-hand materials and objects.
153 x 30 x 30 cm

Materials: marble, wood, iron, textile.
Edition: original.

Price: €3600,00
excl. shipping, incl. 9% VAT.
For purchase and inquiries please
contact us
.